6.2.2011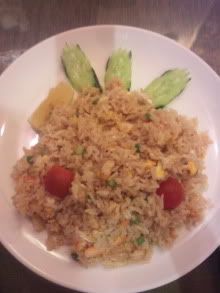 Yesterday after lessons, Danceroid went out to eat.
I ordered fried rice and they made it look like a face.

Cute.



Also, also

PenginSenpai is being featured in a so I'm going to advertise here

Please listen to it everyone.><

Popular model Momoeri Sainamida!

feat. Pengin's XICO, second sad song "Zutto Nee... feat. XICO" exclusive delivery start♪

Everyone who buys 「Zutto Nee...feat.XICO」 will receive special wallpapers as a gift.♪
※There are six wallpapers! Collect them all!
【Available】 6/1 0:00~6/15 5:00
■URL
http://recochoku.com/gr/yve/
(From cellphone only)
■QR Code