7.72011
On the second day, after the autograph session, we performed for 「MIKUNOPOLIS in LOS ANGELES」

Even the dressing room of the NOKIA Theater was big...! w
We had someone take pictures so I'll put them on here. (・ω・)
Behind the curtain before our performance.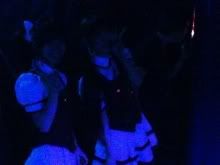 During the performance.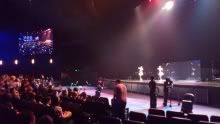 You can watch it using Timeshift.


http://live.nicovideo.jp/gate/lv54164376
We danced these three songs;
The audience was really energetic so it was a lot of fun.
I thought, "I'm really a lucky person."
When we were done, we changed and they let us watch the concert.
Miku is so cool.

Cute.


Also, one of the boys sitting behind us gave me a glow stick.
He was so friendly. (´;ω;`)
LA is the best.
I'll write about the third day next! ><