Today we had lessons during the morning and started learning a new choreography
It was difficult!
But it's fun to dance.

I want to hurry and show everyone.


We all had pizza for lunch.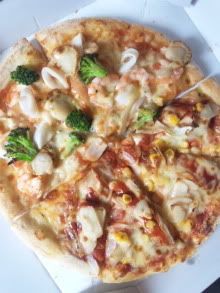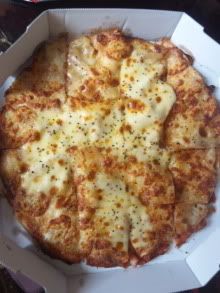 It was really, really yummy.

After that we had afternoon DANCEROID lessons
and continued learning the new dance.
When it was over we ate dinner and did
DANCEROIDing
Today the total number of views of DANCEROIDing
passed 5,000
I was really happy. (´;ω;`)
Thank you very much to everyone who watched.
(´;ω;`)
If you didn't get to watch, there's a Time Shift, so please watch it there.
><
We'll begin next week's DANCEROIDing
soon after the birthday event.
So instead of reserving a spot we'll just start whenever the event ends
Please come see us. ><
DANCEROID's Nico Nico Live Broadcast Community is here↓
Also!
I wrote about it in my last entry, but
the collab video I took part in has been uploaded
We all got together the day before and practiced
and there was all kinds of recording equipment at the
studio that we rented so we were all really excited while dancing.

so I was happy that we could talk about our HP! love.

「Odottemita」's so mu
ch fun. (´ω`)

Everyone, if you'd like, please watch it!><
Also
Everyone, please watch the real thing too. (`・ω・´)
Because they're all really cute and good at singing and dancing.
><


Well, I have lessons tomorrow too
so good night!
Finally, I'll put this picture of Maamu and IkuraSan that I took today.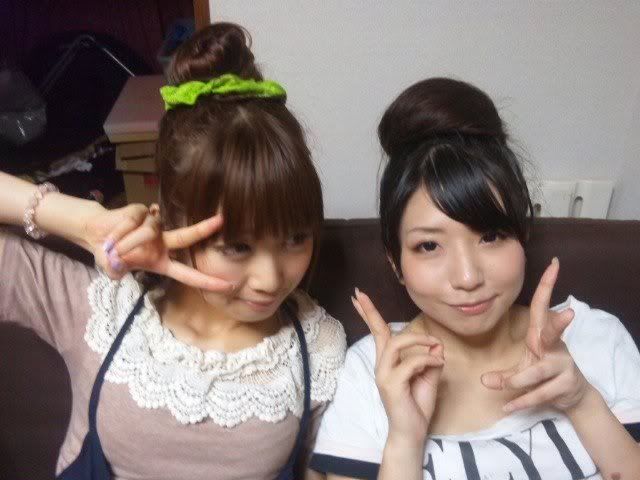 Live Broadcast Saturdays at 10PM 「DANCEROIDing」
Aikawa Kozue @ Nico Live Community

mixi Community Official Grouppo

Aikawa Kozue Twitter ← I made a new one on 2011.06.20

Please check out these links. ><