8.22.2011
We had two performances, once at 11 and another at 3.
There were so many people at both that I was really surprised.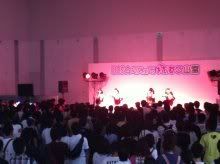 We danced these five songs,
1. Megu Megu☆Fire Endless Night
2. FirstKiss!
3. Jounetsu wo Upload
4. Koi Shichatte mo Iidesuka?
5. LOL -lots of laugh-
I was really happy that everyone was so excited.

We had a birthday surprise for IkuraSan during the second performance
The fans suggested it.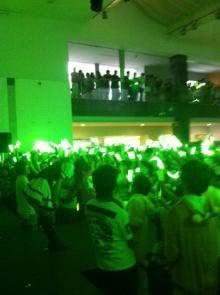 The area was full of green glow sticks.

Thanks for helping out everyone.
><
After the event we even got to take some pictures with the other performers.

I want to go to Toyama again next year

It was super fun.

Thank you very much to everyone who came to see us,
everyone who supported us,
and the staff.

Saturdays at 10PM Live Broadcast 「DANCEROIDing」
Aikawa Kozue @ Nico Live Community

mixi Community Official Grouppo

Aikawa Kozue Twitter ←I made a new one on 2011.06.20
Please check out these links. ><