8.30.2011
「Vocaloid Conference」
It was a Vocaloid Q&A with ZANEEDSSan, tempoPSan and DANCEROID.

A lof of things that I didn't really know about either were asked
so it was really informative for me too.
><

After that, we got to be judges for the dance contest.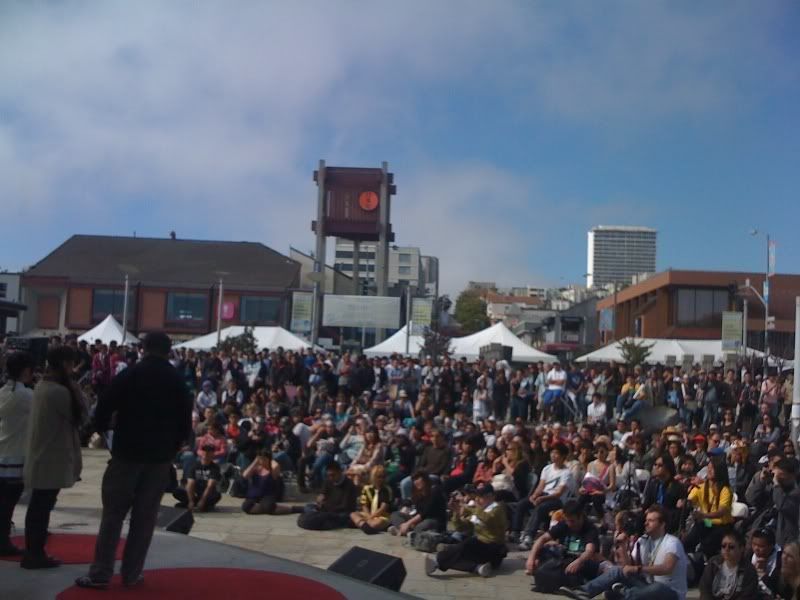 It was held at the same place that we performed at the day before.

As usual, there was a ton of people.
For the contest you picked one of these songs to dance.
FirstKiss!
Luka Luka★Night Fever
Strobo Nights

We judeged a lot of dances.
><
And then we announced the result...
The winner was TiffanyChan who danced Strobo Nights.

Everyone was so good and their style so distinctive
we really had trouble deciding, but...
TiffanyChan's dancing and expressions were just to wonderful.
><

Finally, we danced Strobo Nights with the winner, TiffanyChan.

Again, congratulations, TiffanyChan
And thank you very, very much to everyone who participated.

With this, J-POP SUMMIT FESTIVAL 2011 is over!
We did so much in two days,
it was so much fun!

I want to go again

Live Broadcast Saturdays at 10PM 「DANCEROIDing」
Aikawa Kozue @ Nico Live Community

mixi Community Official Grouppo

Aikawa Kozue Twitter ←I made a new one on 2011.06.20

Please check out these links. ><