8.28.2011
J-POP SUMMIT FESTIVAL2011 Day 1 was a success
First of all, I had ramen with IkuraSan for breakfast and lunch.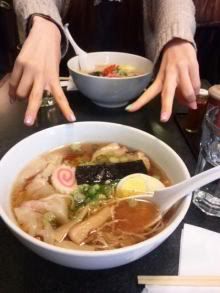 After that we danced on stage at 4PM local time.

We danced
I was surprised at how many people were there.
I was really happy that everyone was so excited.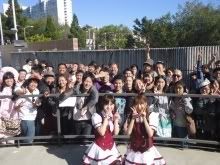 When I took this picture I asked "Is it ok if I put this on my blog?" and they all said "It's ok!"

Thank you to everyone who came.


After that we took a short break and then danced again at a dinner show? sort of thing...

After the two of us danced Luka Luka there was a birthday surprise for IkuraSan
It's still the 27th in San Francisco, but we all sang happy birthday and IkuraSan blew her candle out.

Happy birthday IkuraSan
So that's pretty much what we did today
It was fun.

I'll do my best tomorrow too.
(`・ω・´)


Live Broadcast Saturdays at 10PM 「DANCEROIDing」
Aikawa Kozue @ Nico Live Community

mixi Community Official Grouppo

Aikawa Kozue Twitter ←I made a new one on 2011.06.20

Please check out these links. ><