9.1.2011
from after lessons yesterday.

After getting the photo processed on an iPhone
it amazing.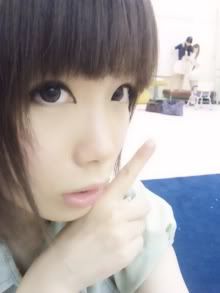 I got IkuraSan to process it on her iPhone
and she said "Maybe I'll use this from now on. w" ww
My skin looks so... smooth...
Also, recently I got new color contacts
vivian's Classic Dark Brown

Even thought it's dark brown, they sort of look pink.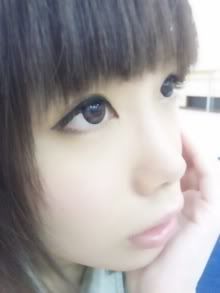 Isn't it sort of mysterious? Haha. (`・ω・´)←
I took a picture with Maamu too!
This picture isn't processed though.


Live Broadcast Saturdays at 10PM 「DANCEROIDing」
Aikawa Kozue @ Nico Live Community

mixi Community Official Grouppo

Aikawa Kozue Twitter ←I made a new one on 2011.06.20

Please check out these links. ><