9.12.2011
The DANCEROID video that was uploaded yesterday
is category ranking no. 1
on Nico Nico Douga
today.





Thank you for all of the views, MyLists and comments. (´;ω;`)



And even on YouTube


No. 2 Most Favorited (Today) All Categories
No. 1 Most Favorited (Today) Entertainment
No. 6 Top Rated (Today) All Categories
No. 1 Top Rated (Today) Entertainment


Everyone, really, thank you very much. (´;ω;`)



We only had 3 days to learn and practice this before recording.
w

At first we were really worried about how it would turn out...

But we all did our best
and I'm happy with the result.><



Of course, there are still a lot of places where I could improve,
but I'll do my best from now on too.
【DANCEROID】Poker Face【Dance】



So


I'm going to show you all the pictures that I took
when we recorded the video yesterday.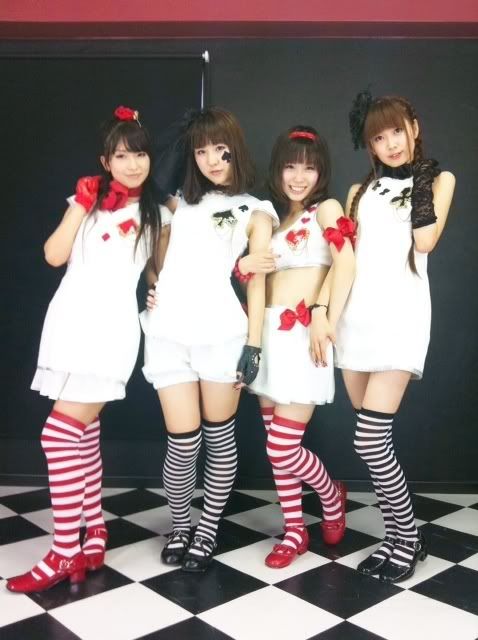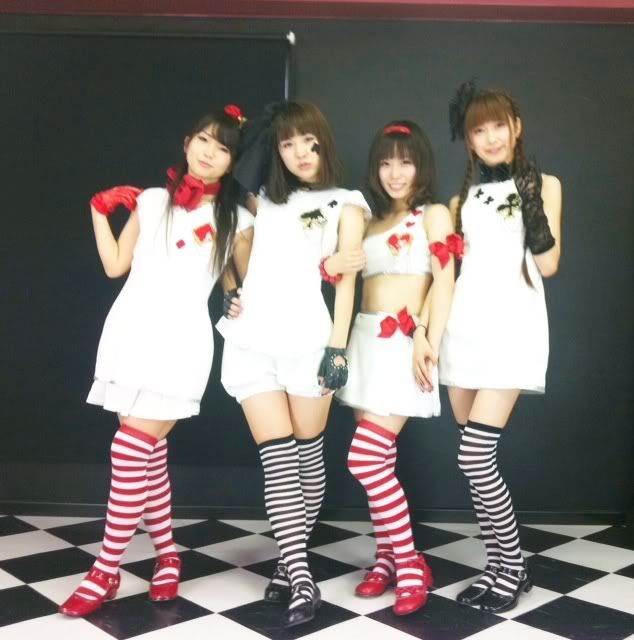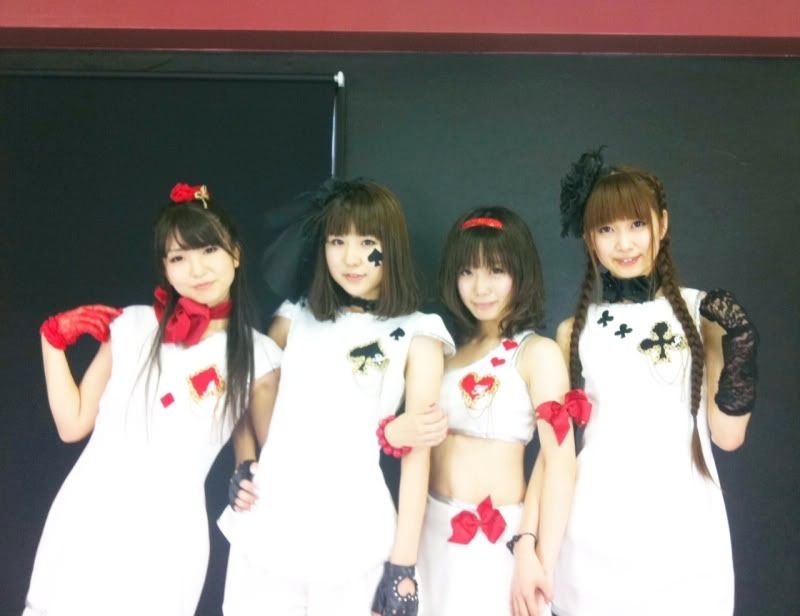 A lot of people have already noticed, but
these outfits were made by putting red and black accessories
on our white outfits from the DVDs 「DANCEROID2」「DANCEROID3」.


↓You can see them at about 1:50 of this video.




People seeing us for the first time might be like "
"
because since COCO graduated on 7.10
I'm the only one showing my belly... w

Well, I'm the only whose black outfit
(The ones we wore in the Megu Megu video and on the DVD during LOL and Lily Lily)
is a camisole, showing my shoulder so
I guess I'm just that characters now ww so I guess it's ok www
I think. www
So-what attitude. wwwwwwww

But I'm sorry that my stomach goes over my skirt.


I'll do my best with my sit-ups and diet.


What did you all think of this video and dance?

There were a lot of different movements
and it's our first video with just the four of us
so, if you have any thoughts,
please let me know in the comments.><



Live Broadcast Saturdays at 10PM 「DANCEROIDing」
Aikawa Kozue @ Nico Live Community

mixi Community Official Grouppo

Aikawa Kozue Twitter ←I made a new one on 2011.06.20

Plaese check out these links. ><