9.11.2011
Thank you to everyone who came to today's birthday event
It was really fun celebrating with IkuraSan, King and everyone else.
>
<

Also, thank you to everyone who came to our
Nico Nico Live Broadcast
DANCEROIDing
after the event.

We wore our cosplays from the event during the live,
but what did you all think
Just like the picture in my earlier entry
I was really in a kindergartner cosplay. www
The other members said 「KozuKozu, you can pull it off because you're still a minorー(`・ω・´)」
but wwwww
Sorry for staining your eyes. wwwww
Finally,
I got a picture with
RuutoSan...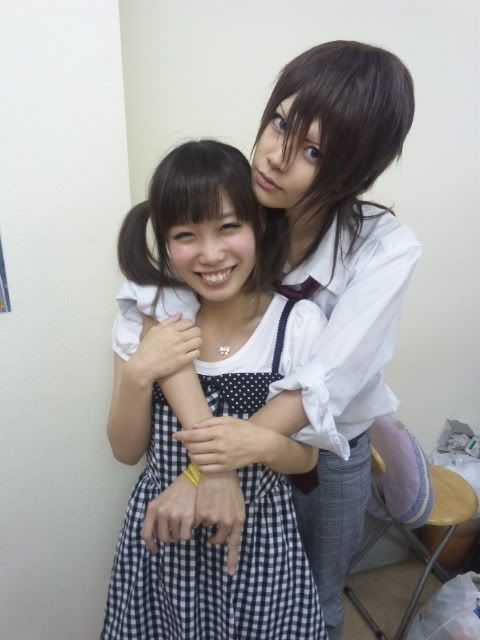 I was so happy. Thank you very much. ←
RuutoSan is part of the Layer (mostly dansou) cast
that works at Nakano Honey Land.

I actually met him when I was an extra in the Summer Wolf PV also...
For this birthday event he helped out on the staff...
It had been a while since we'd met so I was really excited...←
I mean, he's so cu--... hshs
Ok,
now that I've pulled myself together
←
Everyone who came to today's birthday event,
and the staff
thank you very much
By the way, next week's DANCEROIDing is here.
↓
Please come see us. ><
Really, thank you very much for a wonderful day.

Live Broadcast Saturdays at 10PM 「DANCEROIDing」
Aikawa Kozue @ Nico Live Community

mixi Community Official Grouppo

Aikawa Kozue Twitter ←I made a new one on 2011.06.20

Please check out these links. ><