10.20.2011
On Tuesday night
I went out to eat
with my high school classmate
who often appears on my blog
Kurumi ChieChan.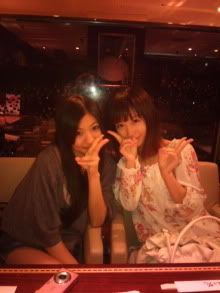 The place was...
Jojoen!

My senior from high school works there
and treated us!
Included Kurumin, my senpai and myself
there were six people there.
We all had fun and ate yakiniku.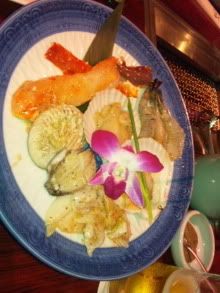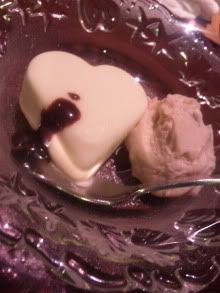 We talked a lot about high school
and it was sort of nostalgic.
(´ω`)
If I hadn't gone to that high school
I wouldn't be the same person I am now.
I want to get together with my high school friends again!

Of course, Jojoen's food was to die for.

Also, I was surprised that one of the employees
knew 「Aikawa Kozue」. Lol.
Tuesday was so much fun! (´ω`)
Oh, yesterday's DANCEROID lessons
were fun too, of course.

Everyone but me were wearing
birthday t-shirt + black pants. wwwww
It was surreal. www

Live Broadcast Saturdays at 10PM
Aikawa Kozue @ Nico Community

The Interviews
&
Official Grouppo

Aikawa Kozue Twitter ←I made a new one on 2011.06.20

Please check out these links. ><