10.10.2011
Thank you for yesterday's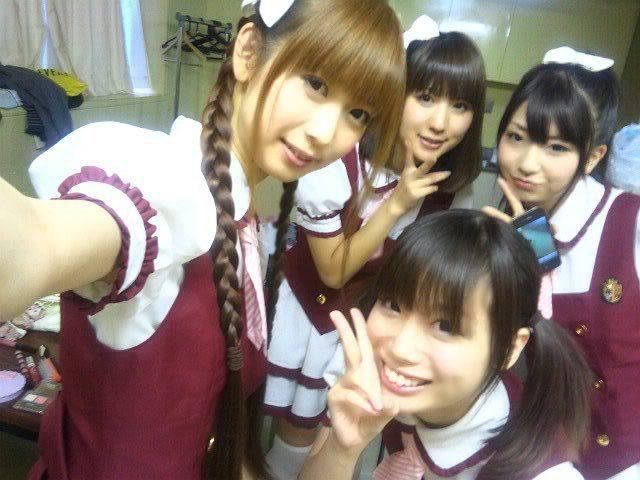 I only have a little bit of time left as a teenager
so I put my hair in pig tails. ww HAHA ww
I"m sorry for dirtying your eyes.
This time we danced
and
and for the encore we danced
with all of the other performers
We danced quite a lot of songs, but...
what did you all think
><
Also
thank you very much to everyone
who went to our sales area. ><
It seems that there were people
who couldn't buy goods
or talk with us because of lack of time.
I'm so sorry.
Pictures with the other members
with
Maam

with
King

with
IkuraSan

I didn't get any pictures with the other performers!
I want to take more pictures with everyone
the next time we go to an event like this...
><
VOC@LOADING PREMIUM STAGE
is a pretty long event
We were the very last to go on
I was worried that the audience might be tired or something,
but everyone was really energetic.
They were so excited
that I thought they might have more energy than us.
I was really happy.

Everyone,
thank you very much.
Sorry that my sentences are all over the place. orz

Aikawa Kozue Twitter ←I made a new one on 2011.06.20

Please check out these links. ><