10.6.2011
Thank you for GeMaga FES Eve (that was at 9PM)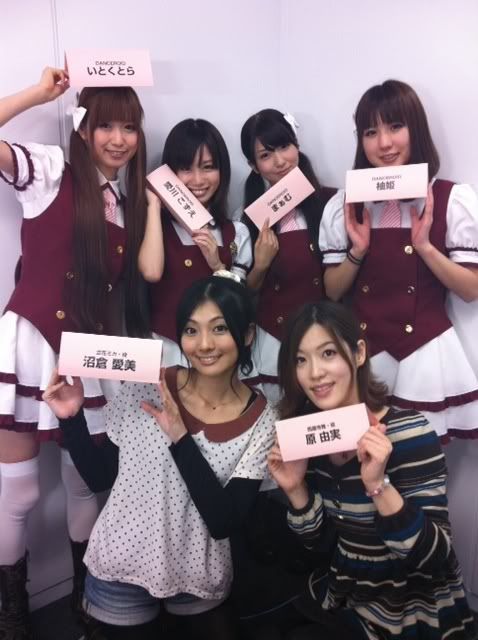 me to me's voice actresses,
Numakura ManamiSan and Hara YumiSan
were very bright, nice
and cute people. ><

I can't wait to do our collab units with them at the event. (´ω`)
TimeShift is here

http://live.nicovideo.jp/gate/lv65958785
http://ustre.am/iQIO
Thank you very much
to those of you who watched the live broadcast.

Thanks for pointing out my mistake. orz

Aikawa Kozue Twitter ←I made a new one on 2011.06.20

Please check out these links. ><