11.16.2011
Thank you very much to those of you
which was broadcast at 8:30PM. ><

Archived here
A description of the program can be found
on the third broadcast
we'll seriously play Pop'n games
I'll battle with the rest of the cast
We'll be in boy and girl pairs
and the total score with be both people's put together.

KenSan is my partner.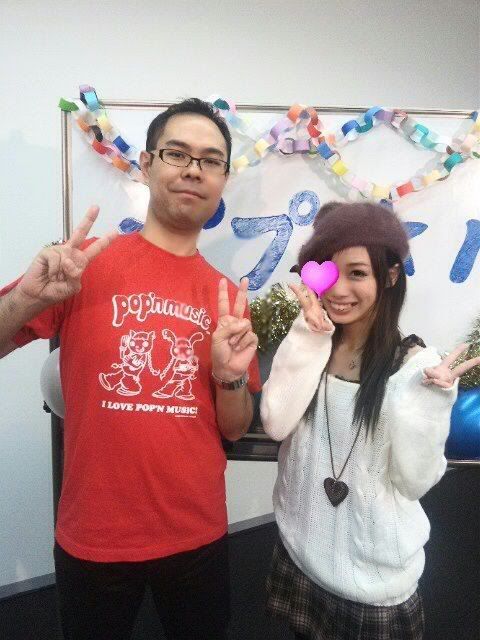 I'll do my best and practice with the PSP and software that I borrowed,
so I that I won't drag KenSan down
Also
it appears you can suport the cast with
"Support Hash Tags" on Twitter so...<●><●>
There's a sentence that says,
「Everyone's Tweets can become points to help the cast!?」
Everyone, if you'd like,
plesae Tweet with the hash tag
(#Pop'n Kozue Cheering Squad)
Please cheer for me. ><
So that's that
Thank you very much to everyone who watched that broadcast
and everyone who's already Tweeted with the hash tag. ><

I have to wake up early tomorrow
so it's about to time to get ready for bed...

Good night!

Aikawa Kozue Twitter ←I made a new one on 2011.06.20

Please check out these links. ><