11.14.2011
Thank you for Venus Waraku that was on October 12
It was my first time in Fukuoka.

It was fun. ><

Thank you so much, everyone.
The food in Fukuoka is delicious!
With that being said,
I ate a lot of different things.

Although my teeth hurt so much from the correcting
that I could only eat a little. (´;ω;`)
But I ate a bit of everything
It was delicious
Also,
I ate cake at a fashionable cafe.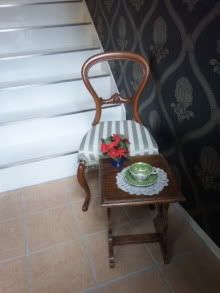 It was a mousse cake so I could eat it. (`・ω・´)←
It was really, really delicious! (´ω`)
Since it was our first time in Fukuoka
we wore different costumes. Lol.
I dealing with the pain in my teeth and an empty stomach,
but it was still a really fun event! ><
I want to go to Fukuoka again. ><

Aikawa Kozue Twitter ←I made a new one on 2011.06.20

Please check out these links. ><