Today(Technically yesterday!)
I went to the recording for
Twin Planet CHANNEL
.

Everyone was a famous gal model except for me. (;゚;ω;゚;)
I wonder if I'll be able to fit in (;゚;ω;゚;)
I thought, but everyone was so nice and bright;
they're really nice people. (´;ω;`)

With
TenchimuSan
With
Suzuki NanaSan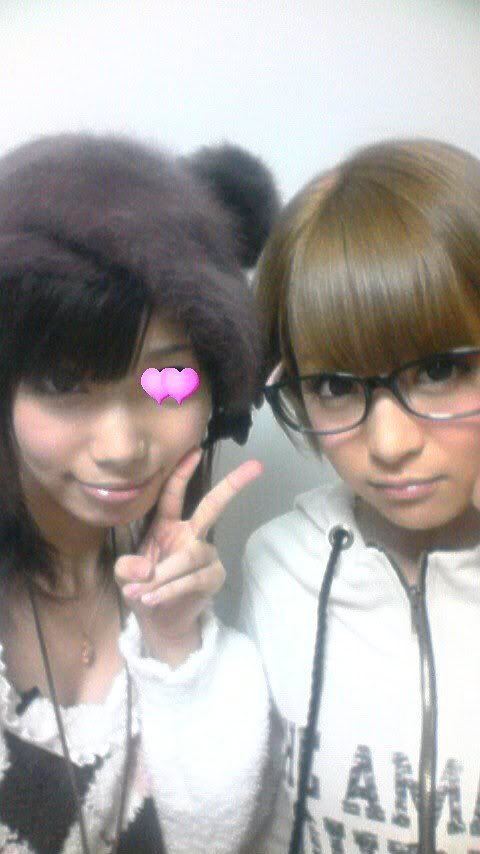 With
ApichunSan
Recording was so much fun.
It was so fun that even though this time I only appeared as a guest,
it made me think that I want to be on it again! ><

And after the recording
the lights suddenly went out. (;゚;ω;゚;)
I was wondering what was going on,
but it was a birthday surprise for me!

The cake was really delicious. (´;ω;`)
Thank you very much staffSan. (´;ω;`)


Speaking of which, everyone!
Thank you very much for all of the birthday celebrations
A special site, planned video uploads,
presents on Ameba, group efforts on
GREE
(;゚;ω;゚;)
Celebratory videos and illustrations and stuff. (;゚;ω;゚;)
I'm really sorry if I haven't had time to look at some of them yet. orz
Thank you very much everyone. ><

Aikawa Kozue Twitter ←I made a new one on 2011.06.20

よPlease check out these links. ><