11.4.2011
DANCEROID'S IkuraSan and I are in
「Nico Nico Douga Memorial Nico Nico Daikaigi Edition」
that was released on November 2nd.

They showed us at the office
and we were in it really large on one page.
I was surprised and happy. (´ω`)

By the way
we appeared in 『Nico Nico Daikaigi Nationwide Tour Final 2 Day sin Tokyo』!
Here's the video.

It's been almost a year and a half since then...
The impact from that event was huge
starting from the rehearsal.
I can remember it like it was yesterday. www
...there's that sort of interview in there too.
Please check it out if you'd like.

You can purchase it here.
Nico Nico Douga Memorial Nico Nico Daikaigi Edition
(ASCII Mook)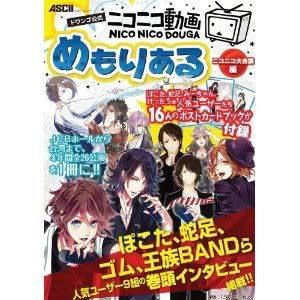 Aikawa Kozue Twitter ←I made a new one on 2011.06.20

Please check out these links. ><