12.9.2011
The other day we went to Sega to play a new game called
「maimai」
It's a music game where you press buttons to the rhythm, but...
my 「
Luka Luka ★ Night Fever
」 is in it!


Aaand...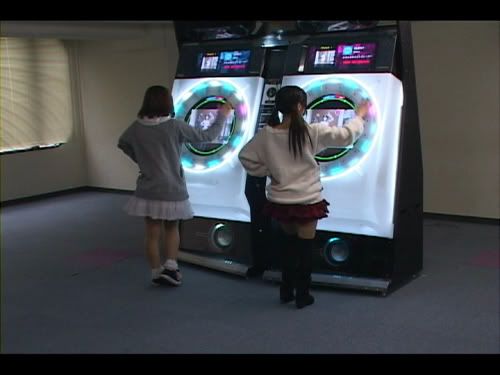 you can dance while you play.


A video and details can be found here.

http://maimai.sega.jp/
【maimai】Kozue & Yuzuki Luka Luka ★ Night Fever【Played】
IkuraSan and Maam danced Happy Synthesizer.

【maimai】Itokutora & Maam Happy Synthesizer【Played】
These maimai will be location testing...
December 16th (Fri)~18th (Sun)
Club Sega Akihabara Annex, Ikebukuro GiGO
December 23rd (Fri)~25th (Sun)
GAME SILK HAT Kawasaki Dice Store, ROUND 1Yokohama Station West Exit Store
Everyone please play it and try out Luka Luka.

Live Broadcast Saturdays at 10PM 「DANCEROIDing」
Aikawa Kozue @ Nico Live Community

The Interviews
&
Official Grouppo

Aikawa Kozue Twitter ←I made a new one on 2011.06.20

Please check out these links. ><