11.30.2011
Did you all watch today's
Pop'n★Variety
><
It's archived
here
.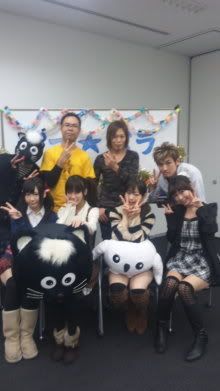 KenSan and I won second place in the battle
I was upset that we couldn't win,
but it was a lot of fun.


During the first broadcast I thought,
「I've never done it before so I wonder if I'll be able to.
」,
but the game was a lot of fun
so I don't know if it's because I never got tired of practicing or...
It was really a lot of fun. ヽ(・∀・。)ノ

With Kuraoka KinatsuSan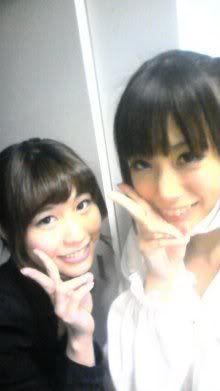 With Kyan ChiakiSan

With Rina HamuSan

Surrounded by cute girls. hshs(´ω`)w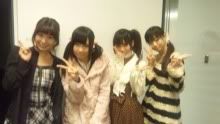 Group photo


Thank you very much to everyone who
watch Pop'n★Variety,
cheered for my on Twitter,
the staff and the cast. ><


Aikawa Kozue Twitter ←I made a new one on 2011.06.20

Please check out these links. ><