1.10.2012
Yesterday, January 9th, I had my Coming of Age ceremonyyy



With Marisu

My picture with Appi wasn't in my cell phone folder.
´;ω;`
I'll ask Appi to send it to me later. ><
At the Coming of Age ceremony only a limited number of people were allowed inside so I couldn't.
I couldn't believe something like that would happen.
But I was able to meet up with a bunch of my friends nearby and I took a lot of pictures and had fun.
´ω`

After I was done talking to everyone I went to my grandmother's house.
・ω・
Here are some of the pictures that parents took for me.
♪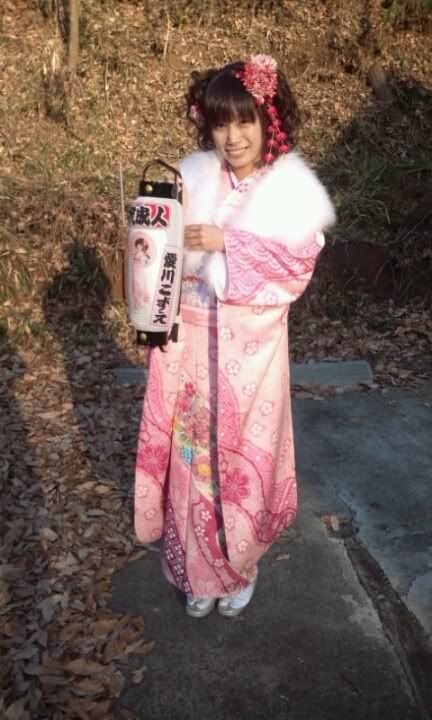 The thing that I'm holding, that says, "Aikawa Kozue" is something I received from a fan
Isn't it amazing? °ω°

They asked me to take a picture with it in a furisode. ><
My grandmother said, "Next is your wedding, huh."
Just between you and I, I'm in a bit of a hurry. Haha.
Like my parents said, I want to make my grandparents proud.
><
After that I changed only my clothes and hurried to my class reunion.

What is there to hide.
My middle school classmates are all super cute girls!
Thanks for the feast for my eyes. ´ω`*←
I took pictures with Marisu here too.

It turned into some sort of little photo shoot so I was embarrassed. www
Melancholic pose

Ribbon Bra Gymnastics pose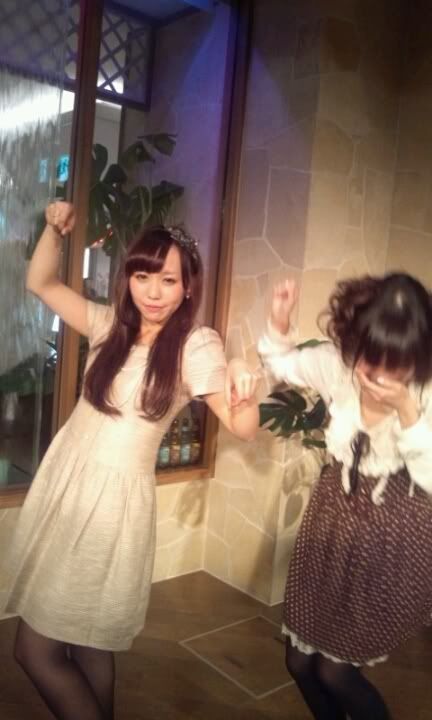 They told me to do it with a serious face, but I couldn't. Lol.
Everyone seemed really happy so I was too.
><

I was able to talk with so many people yesterday.
It was really fun

Aikawa Kozue Twitter ←I made a new one on 2011.06.20

Please check out these links. ><