1.7.2011
Thank you for all of the comments for my Q&A

I look forward to answering them as I find time
so I hope you do too.
´ω`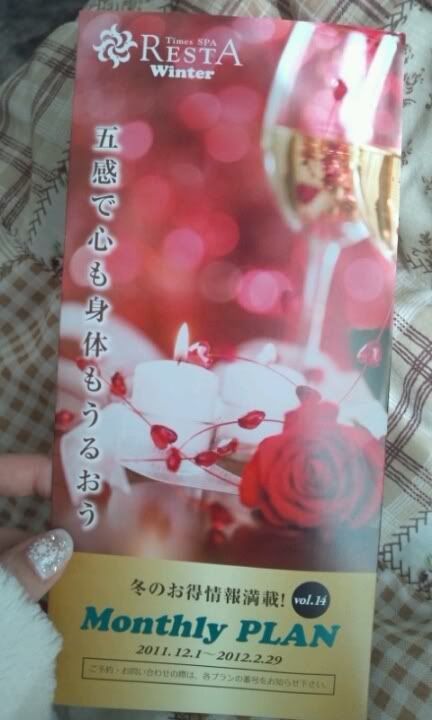 Yesterday my friend Kurumi ChieChan invited me to go to the spa.


We went to
「Times Spa Resta」 in Ikebukuro. `・ω・
We got out nails done, took a shower, got massages, got in the ofuro, ate at a restaurant, and then went home.


The day went by so quickly. °ω°
I'm bad at doing nails so I've never done my own before,
but since it was such a great opportunity, I got them to do my nails for me.
`ω´
My first ever gel nails.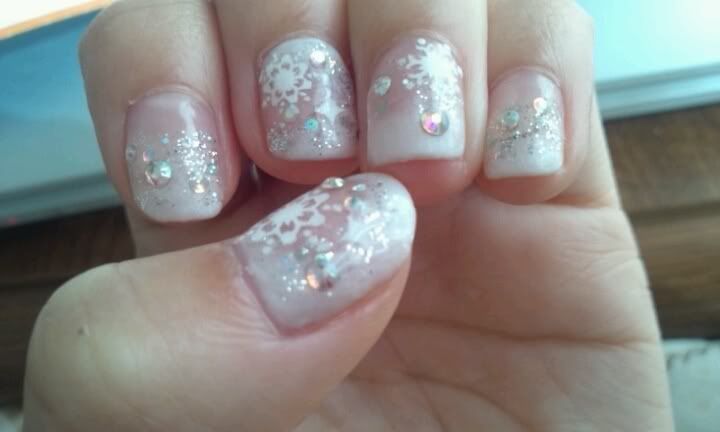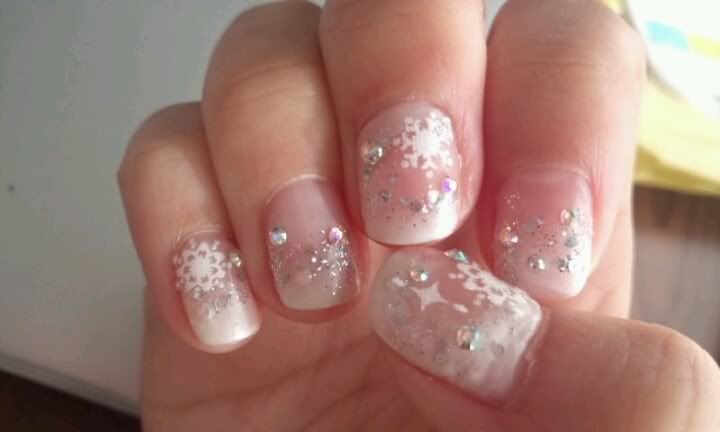 I had them make them snow/winterish.

I've liked sparkly things ever since I was a child
so I just love the rhinestones and glitter.
´ω`*
Maybe this has made me a little bit more feminine...
←
Posted from an Android mobile phone