2.20.2012
I went out to eat with RuukoChan on the 13th
and I just got the purikura that we took,
so I'm going to upload theeem.
(`・ω・´)

Ruuko Kozue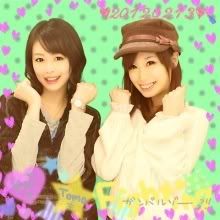 Chin peace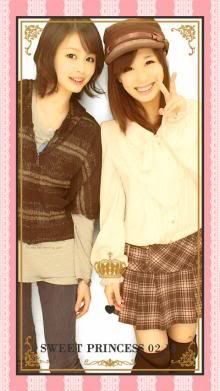 Ruuko ♥ Kozue
Isn't RuukoChan so cute? (´;ω;`)

I've been going out to eat with every now and then for a while now,
but every time I'm still surprised by her cuteness.
(´;ω;`)
RuukoChan's going to perform in DANCEROID's nationwide tour at the Tokyo performance.
It's like she just jumped our of the audience and onto the stage!
RuukoChan Chucchu (´▽`)


Live Broadcast Every Sunday at 10PM 「DANCEROIDing」
Aikawa Kozue @ Nico Live Community

Official Grouppo
/
Official GREE Page

The Interviews

Aikawa Kozue Twitter ←I made a new one on 2011.06.20

Please check out these links. ><