3.1.2012
Today we appeared as guests at
Toyomaru Industry Co., Ltd's press conference at Nico Farre
for their new model 「CR Darumageddon」.


Pictures ・ω・
With King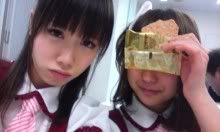 King got stye so her eyes looked itchy and painful. ヽ(´Д`;)ノ
I hope she gets well soon. ><
With IkuraSan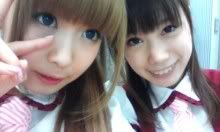 With Maam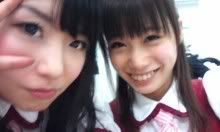 I wanted to add some pictures of us on stage, but
the files were too big so I couldn't upload them...
I can't edit them on my phone either... orz
DANCEROID danced
during the opening act and after the press conference
we danced NaaboudoufuChan's choreography for
DarumaSan ga Koronda
with the MMF Dancers and the Daruma Troops.

After the press conference
there was a photo session.
It was my first time participating in a photo session
and it was... whoaaa! w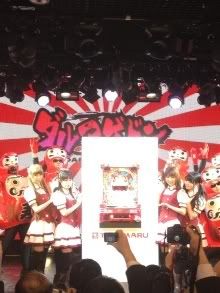 There are so many cameras. ((((;゚Д゚))))
「CR Darumageddon」 is
a pachinko game that even beginners can easily enjoy
King played the Darumageddon that was in the lobby
and she said it was really fun. (*´∀`*)

We took a picture with the Daruma Troops after the photo session.
What a photo...! www
They gave me some stickers
↑IkuraSan is growing out of my head. wwwwwwwwww
Today was another enriching day! (´∀`)


Aikawa Kozue Twitter ←I made a new one on 2011.06.20

Please check out these links. ><