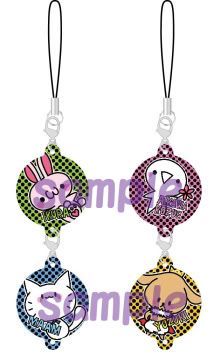 We made an announcement during yesterday's
『DANCEROIDing』,
but in preparation for our nationwide tour we're currently producing new goods.
`・ω・
One of which are these straps.


They're designed by IkuraSan.


You can freely connect each member's characters.



A price hasn't been decided yet though.
They're going to be sold at the DANCEROID nationwide tour
so if you come to the live, please check them out.

We're going to come out with a lot of other new goods,
so I'll tell you about them another day.
´ω`