5.15.2012
My riajuu Marice (We were classmates in middle school and in dance club together!)
uploaded a new video!!
Cat eared maid clothes! Cute!
【Marice】Schrodingeiger's Kitten Dance Cover
It looks like Marice has finally become a premium member! w
She made a community so I joined right away.
←
http://com.nicovideo.jp/community/co1646051
Everyone, please continue to support Marice!
!←What am I? Her mother?
We took purikura together quite a while ago, but I didn't upload them so I will now.
・ω・
*squeeeze*♥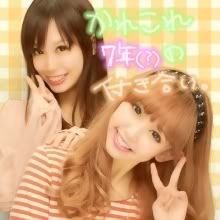 We've know each other for about 7(?) years.
We're tried putting on airs. Lol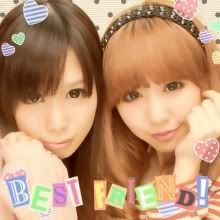 We've already decided what our next collab will be.
I want to hurry up and dance together!
(´▽`)

Live Broadcast Sundays at 9PM 「DANCEROIDing」
Aikawa Kozue @ Nico Live Community

Official Grouppo
/
Official GREE Page

The Interviews

Aikawa Kozue Twitter ←I made a new one on 2011.06.20