5.14.2012
Our nationwide tour that started with the Tokyo performance on March 20th,
had it's finally in Sendai yesterday
We were able to perform in Tokyo, Osaka, Nagoya, Sapporo, Okayama, Fukuoka, and Sendai,
but in all of the regions, the audience was so warm to us
that we were happy while we danced.
It's thanks to our guests from each region,
the other DANCEROID members,
the staff,
everyone who yelled for us on Twitter and on our blogs,
and, of course, the people who came to see us
that we were able to have a successful finale.
Thank you very much.
Our next lives are,
which are the
DANCEROID One Man Live
The details are here

Tokyo One Man Details
Osaka One Man Details
The One Man Live is going to be held at large venues, so,
to be honest, there are a lot of things that I'm worried about, but
I'll do my best at the things I can
to make the people who come to see us smile.
Again, thank you very, very much for the nationwide tour final in Sendai.
I took pictures with the other performers so I'll put them here.
With YukiChan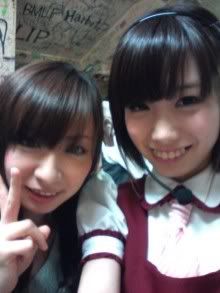 With RingosuSan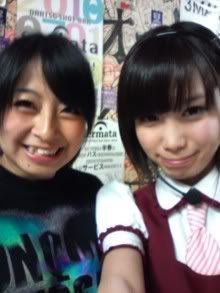 With UmeSan

With DO@RATSan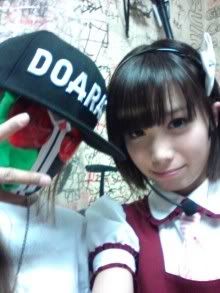 With Maam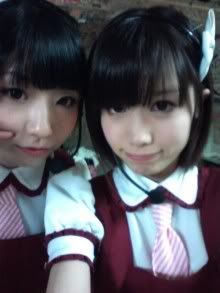 With King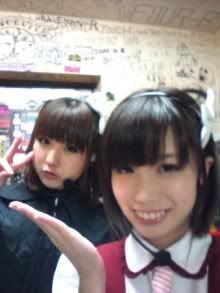 With IkuraSan

I don't know if it's ok for me to post pictures of our opening act Love La Doll, so I won't. (´;ω;`)
The three of them were so cute. ><
Thank you very much for the flowers.><

This was a drawn out blog entry, but
thank you very much for reading. ><

Aikawa Kozue Twitter ←I made a new one on 2011.06.20

Please check out these links. ><