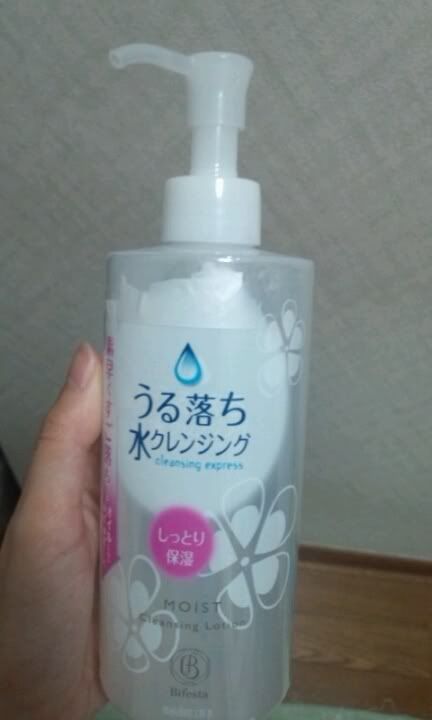 This has been my favorite lately.
Water cleansing ´ω`
If you put it on a piece of cotton,
your makeup comes right off!
I stumbled upon it at the convenience store
and bought it because it says it's oil free, fragrance free, color free, paraben free, alcohol free, and hypoallergenic. Haha
This works as a makeup remover and
face lotion so it makes things really easy.
´ω`
It's my favorite. ´ω`
...I tried to write an entry that would make me more girly! Haha
Today's Friday!
Tonight at 1:30AM the TV drama
『Hikounin Sentai Akibaranger』 is going to air on BS Asahi!
I'm going to be in it again this week, so please watch.
´∀`♪
Live Broadcast Sundays at 9PM 「DANCEROIDing」
Aikawa Kozue @ Nico Live Community
Official Grouppo
/
Official GREE Page
Aikawa Kozue Twitter ←I made a new one 2011.06.20
Please check out these links. ><