6.29.2012
I kept forgetting to write in my blog!
DANCEROID recorded something the other day. ・ω・
I'm going to show you the pictures I took then!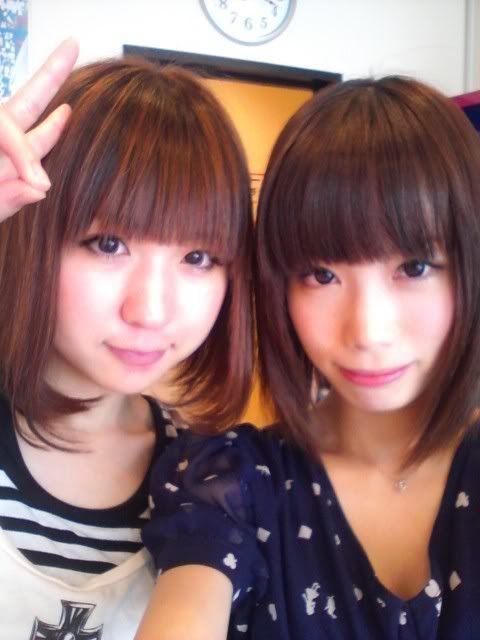 Tomorrow is the Akibaranger event!
The other three DANCEROID members are going to be at an event at the Nico Nico Headquarters and a Nico Live!
I'll do my best! Oh~!
By the way, I'm at the beauty salon now!
I'm fixing my purin and getting extensions!
(TN: purin - when someone dyes their hair and the dark roots start to grow back and make it look like Japanese purin)
Live Broadcast Sundays at 9PM 「DANCEROIDing」
Aikawa Kozue @ Nico Live Community
Official Grouppo
/
Official GREE Page
Aikawa Kozue Twitter ←I made a new one on 2011.06.20
Please check out these links. ><