6.3.2012
Today's the One Man Live! \(^o^)/
I'm getting power for all of the blog comments and replies on Twitter
that say "I'm going to see you all!" or "I can't go, but I'm cheering for you!"
Actually, I think I'm going to die from nerves today. Haha
Thank you very much for supporting us!
I'll do my best! `・ω・
By the way, I watched this yesterday!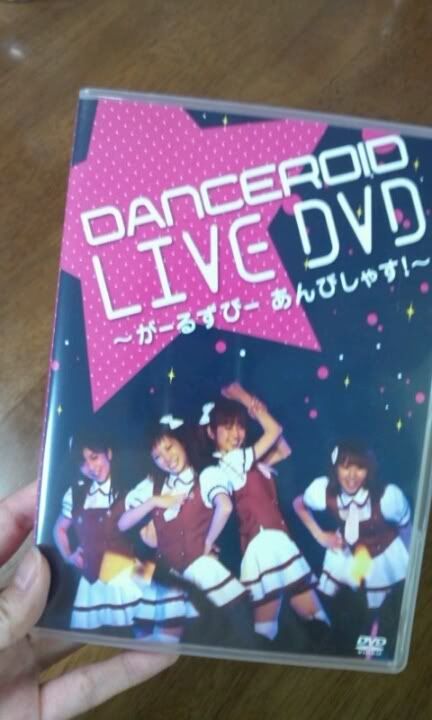 DANCEROID's new DVD!
I'm not going to give any spoiler, but
the off shots are hilarious. wwwwww
Live Broadcast Sunday at 9PM 「DANCEROIDing」
Aikawa Kozue @ Nico Live Community
Official Grouppo
/
Official GREE Page
Aikawa Kozue Twitter ←I made a new one on 2011.06.20
Please check out these links. ><