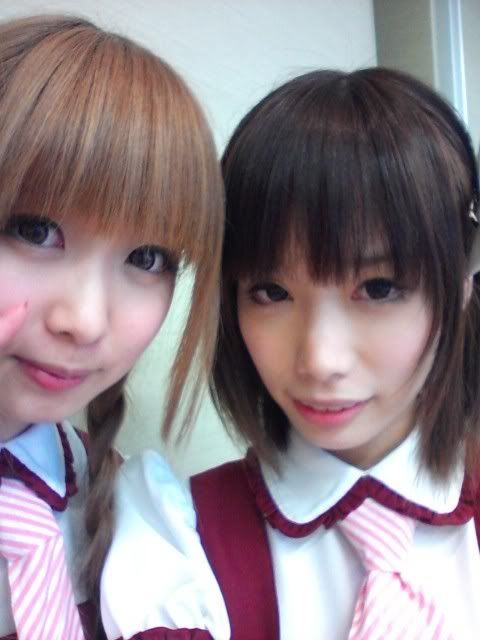 DANCEROID's segment at the Tokyo National Book Fair has ended successfully!
Thank you very much to everyone who came to the venue
and everyone who watched the Nico Live.
><
Reading aloud was difficult! ´;ω;`
But it was a new experience and I learned a lot from it!!
It was fun. ><
Thank you very much for the gifts. °ω°
We're doing a Nico LIve from the DANCEROID community at 9PM. `・ω・
We have some news for you this time, so please be sure to watch!
Live Broadcast Sundays at 9PM 「DANCEROIDing」
Aikawa Kozue @ Nico Live Community
Official Grouppo
/
Official GREE Page
Aikawa Kozue Twitter ←I made a new one on 2011.06.20
Please check out these links. ><