9.17.2012
Today I cleaned my room!
Or rather I mainly sorted through the gifts that I'd received and stuff. (`・ω・´)
And that's when I found this
Isn't this amazing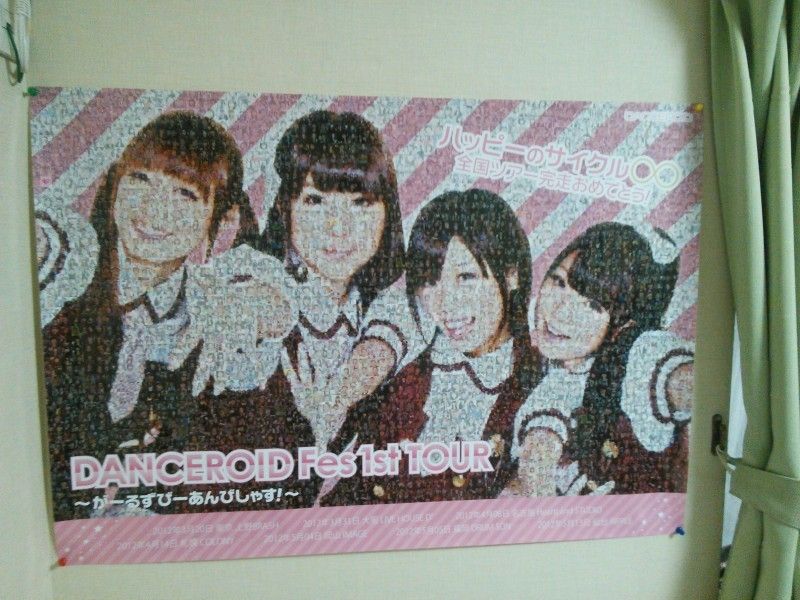 Mosaic art ヽ(゜Д゜;)ノ
They took pictures of the people who came to the nationwide tour (About 1,500 people!!)
and turned them into a poster. ・゜・(ノД`)・゜・
Thank you very much to all of DANCEROID's fans. ><
I wanted to take a picture so I hurriedly put it up on the wall
so it's a bit crooked... ww
I'll fix it later. (´▽`)
I hope I'll be able to read my letters this week!
Thank you so much, everyone. ・゜・(ノД`)・゜・
Aikawa Kozue @ Nico Live Community
Official Grouppo
/
Official GREE Page
Aikawa Kozue Twitter ←I made a new one on 2011.06.20
Please check out these links. ><