9.4.2012
It's completely cooled down, hasn't it? ・ω・
And it's already this late... ヽ(´Д`;)ノ
Thank you very much for the graduation live!
I just can't seem to write my entry about it,
so I'll write about it little by little. ><
First I'll upload the pictures that I took with the people who came to see us.
With
Marice
With
Miura SallySan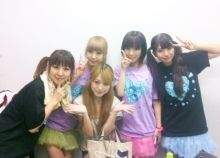 With
Ohta KibouSan
Everyone's doing a sexy pose. Haha
With
SujikoChan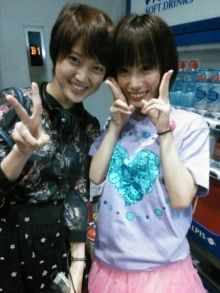 This is after I cried during the live, so my makeup might be coming off a little,
but please pay it no mind. ヽ(´Д`;)ノww
Next, flowers!!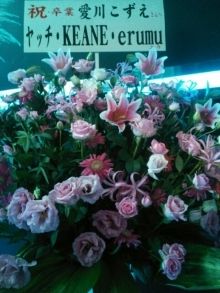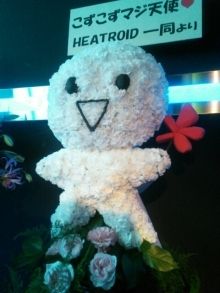 Thank you very much. ><

Thanks for dancing my choreography. (´▽`)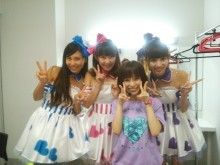 I'll write about the live itself in my next entry. (`・ω・´)
☆The time shift of the live is here. ↓☆
(You can watch part of it for free.)
Aikawa Kozue @ Nico Live Community
Official Grouppo
/
Official GREE Page
Aikawa Kozue Twitter ←I made a new one on 2011.06.20
Please check out these links. ><