11.2.2012
I just realized that it's November. ヽ(´Д`;)ノ
One year goes by quickly. ヽ(´Д`;)ノ
For some reason I have pictures from my birthday event,
so I'll just stick them here. ・ω・
There were two different cakes!!
They were big and delicious. (*゚▽゚*)
With Miura SallySan, who came to see me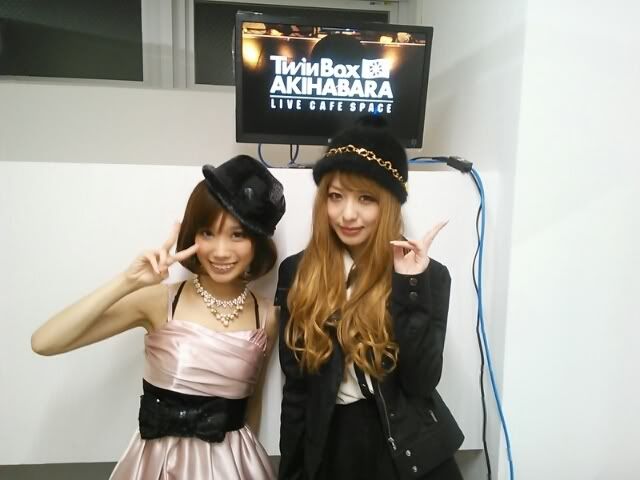 With my moderator Marice
It's been cold recently, hasn't it. ><
Especially at night!! It's like hyuuuuu :(;゙゚'ω゚'):
Please be careful of your physical condition, everyone...!



Oh (`・ω・´) Thank you very much for over 500,000 views!!
【Nico Nico Douga】【Kozue】Sweet Magic Dance Cover
Aikawa Kozue @ Nico Live Community
Official Grouppo
/
Official GREE Page
Aikawa Kozue Twitter ←I made a new one on 2011.06.20
Please check out these links. ><